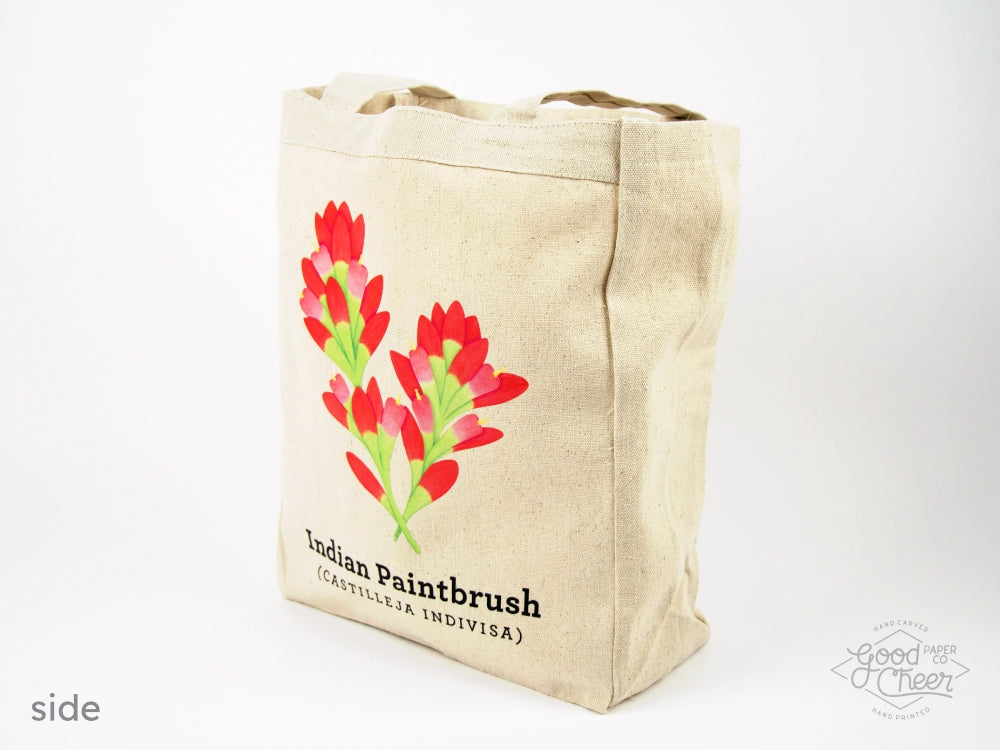 Indian Paintbrush Tote Bag
Featuring beautiful, vibrant colored pencil artwork of an Indian Paintbrush, this bag is perfect for anyone looking to add a pop of color to their look. Designed with a classic shape and made from durable, heavy-duty canvas - this bag is perfect for daily use.
Features:
• 10 oz. heavy-duty canvas body
• Heavy-duty canvas handles with 11" drop
Dimensions:
• Approximately 10.5" wide by 13.5" tall with a 5" gusset bottom
• Bag size may vary slightly due to manufacturer tolerances

Bag sewn in India. Decorated in Texas.